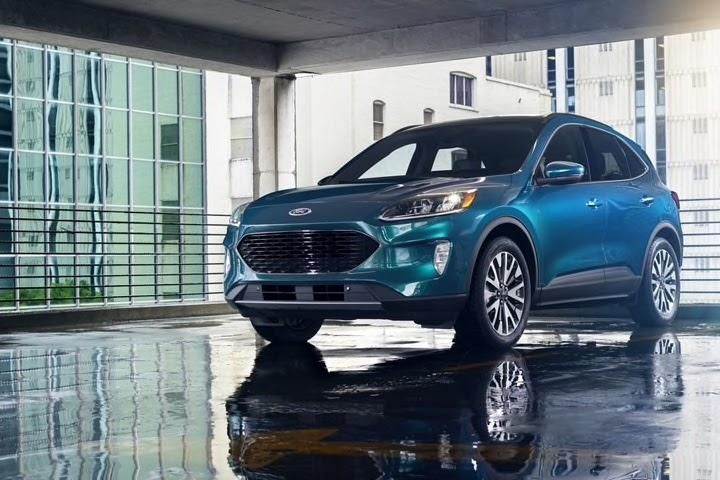 Our sales team members at Twin Hills Ford Lincoln will tell you that the adage about beauty being in the eye of the beholder feels like the answer to the question about which of our models is the most luxurious.
No matter which of our Ford vehicles you purchase, you will find luxury features. Whether it's in our interior spaces, technologies, or safety features, we have engineered top-quality features for all our vehicles.
Be sure to ask one of our team members which of the following luxury features are standard or available on the vehicle in which you're most interested.
Interiors
We know that in today's world, most of us spend as much time in our vehicles as we do in our homes. Many find themselves with more windshield time between job and family responsibilities than they may care to admit.
We want our customers to choose the seating and trim packages that best fit their personality and unique situation. If you're a first-time driver, it may be more beneficial to look at our plush and comfortable fabrics that come in a variety of colors and with piping to match.
If you're looking at a higher-level trim package, you may be interested in Active Motion seats. This top-quality package provides an opportunity to activate a rolling-pattern lumbar massage or even a subtle lower seat cushion massage. The system works by allowing you to manipulate air chambers within the cushions, which activate muscles in your back, spine, and pelvic region to reduce the likelihood of back pain and leg cramping.
Engineers have redesigned many interiors for 2021, adding workspace areas in the F-150 series, and making cupholders and gear shifts more convenient and accessible in others. We want our interiors to work for you.
Cargo space is a premium feature for many of us. Many of our makes and models feature the 60/40 Split-Fold-Down that makes packing more versatile. Ask one of our sales team members to show you the Cargo Management System on the Expedition that helps organize your cargo, providing security for all those most essential pieces you cannot leave behind.
Technology
It's not "The Jetsons" - but it's pretty close! We want your vehicle to do most of the heavy lifting while you're out on the road. With our innovations in technology, The Ford Company has put all the most critical bells and whistles inside their vehicles.
From LED tail lamps to a power moonroof and a 12-speaker audio system, all you have to do to find fun technology options is look!
SYNC 3 - and its update, SYNC 4 - is an easy-to-use, voice-activated technology that connects you to all the most important contacts, navigation tools, playlists, and podcasts through your smartphone.
FordPass with Connect is one of the most advanced standard technology offerings for the majority of our vehicles. FordPass is a complimentary app that keeps you connected to your car in ways you've only imagined. With FordPass, you can lock/unlock, stop/start, schedule a start, locate your car, and check on essential vehicle updates like fuel levels and oil life, all in the palm of your hand.
Safety Features
The Ford Company always has your safety as its top priority. With the Ford Co-Pilot360 Technology suites, you should feel more confident behind the wheel than ever before. These safety features are so important that many are standard with any new Ford purchase. Be sure to ask one of our team members to show you which of these features is standard on your vehicle:
Blind Spot Information System. If a car enters your blind spot, the system alerts you with a light in the corresponding side-view mirror. No more turning and twisting to be sure you have the all-clear - we do that for you.
Lane-Keeping System. We all know to keep our eyes on the road ahead at all times, but sometimes that is impossible. For those times we are temporarily distracted and unintentionally veer out of our detected lane, this sensor alerts us that we are drifting. If the sensors detect that this is happening multiple times, you are given a gentle reminder that a coffee break may be a good idea!
Pre-Collision Assist with Automatic Emergency Braking. If you're going too fast for the traffic ahead of you, sensors notify you to slow down. If sensors determine that a frontal crash is imminent, Automatic Emergency Braking is activated to mitigate or avoid an accident.
Our vehicles are safer than ever before. We are proud of these driver-assist technologies and have many other features to show and explain, too. We want you to feel assured that you're safe when you're driving a Ford.
About Us
Twin Hills Ford Lincoln on Yonge Street has all the luxuries you want for the vehicle you need. Come see us, and we can help you determine what suits you best. We all know the most luxurious Ford is the one you're driving. Guaranteed!