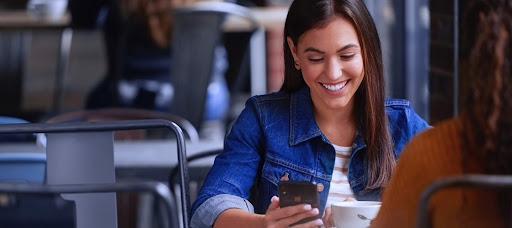 Our team at Twin Hills Ford Lincoln understands that the daily demands we all face can take a toll. We are proud that The Ford Company works hard to engineer tools that make all our days more convenient and efficient.
FordPass Connect is one easy way you can make your vehicle work for you! With features you've likely only dreamed of, FordPass Connect isn't quite The Jetsons, but it's close.
FordPass Basics
FordPass is a complimentary downloadable app that allows you to stay in touch with your vehicle, even when you're separated. Touch-button features make a difference in both accessibility and convenience.
After you've downloaded FordPass to your smartphone, you can enjoy remote Lock/Unlock, Start/Stop, and Schedule a Start. These conveniences allow you more control than you've ever had before. If you leave the house at the same time every day, go ahead and Schedule a Start so that your vehicle is heated or cooled to the appropriate temperature before you even open the door.
Add your VIN to the app so that you can access vehicle-specific information like vehicle location, fuel level, and oil life. You can also check systems that affect your safety, like tire pressure, before you ever get behind the wheel.
Added security features like these provide the assurance you need when you're out and about. Have you ever parked your vehicle in a crowded parking garage and then been unable to find it when it was time to leave? No more! With this app, the moment you turn off your car, your car drops a GPS pin that will lead you right back to your vehicle. Just one more way we make life easier.
FordPass manages your service records and maintenance schedule, too. Need to schedule an oil change? No problem! With FordPass, you just hop on the app and send a schedule request to your dealership. We make things simple!
If you need services through Roadside Assistance, you can access those through your FordPass App, too. It's fast and easy because your safety is our priority. When you contact Roadside Assistance, we'll ask for your current location, vehicle make/model and color, your license plate number, and your VIN.
Our Roadside Assistance team responds to a wide range of services so that you're not left in the lurch. We assist with winch-outs, fuel delivery, lock-out assistance, towing, flat tire change, and battery jumps. If you've been in an accident or are hauling a trailer, we help you with that, too.
Pro tip: When you've experienced a high-stress situation on the road, it may be hard to recall the information our Roadside Assistance support team needs to help you. Write the information we'll need on an index card and place it in your glovebox. Be sure to tell frequent passengers where this information is kept so that in an emergency, you've got all your bases covered.
HotSpot
Turn your vehicle into a powerful Wi-Fi hotspot for up to ten devices. This feature allows passengers to share, stream, and download no matter where your journey may lead. You'll stay covered up to 50 feet away from your vehicle, too. So, head out to the soccer field, enjoy smores at the campfire, or throw the ball for your furry friend. You won't miss a thing.
Using FordPass means you can access your data use, too. Access on-demand and live content with WarnerMedia RIDE and enjoy a complimentary three-month 3GB trial with AT&T.
Eligibility
Registering your vehicle as a Ford owner online is the best way to ensure you're eligible for FordPass. Select 2018 and newer vehicles with FordPass Connect are appropriately equipped for this feature. Download the FordPass App and activate FordPass Connect. We've made that part easy, too.
FordPass Rewards
Earn points toward service, maintenance, and new vehicle purchase discounts by using your FordPass Rewards. You join FordPass automatically by downloading the FordPass app. Then, you start accumulating points. Our team at the dealership can provide support.
About Us
Our team at Twin Hills Ford Lincoln works hard to ensure our customers know about all the helpful conveniences at their fingertips. FordPass Connect, often overlooked by consumers, places a genuine premium on making life simpler for our customers.
When you buy a Ford, our team is available to walk you through all the safety innovations and fun features available to you on the model in which you're most interested. Ask one of our team members to help you download the FordPass App - TODAY!
Visit us on Yonge Street. Investigate all your options. Ask all your questions. Take a test drive. Play with features. Then, let's work together to get a new (or new-to-you) Ford in your driveway. We know you won't regret it!