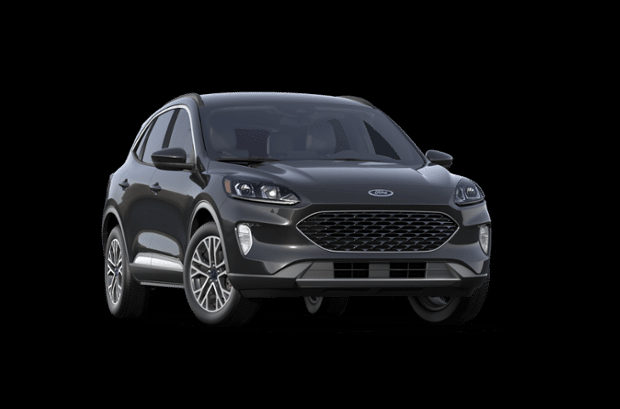 Time and experience are the best teachers, and that rings especially true when it comes to a process as involved as car shopping. Anyone who's had to purchase a vehicle knows it can be equal parts exciting and tedious. As exhausting as it can get at times, you always learn something new to improve your experience in the future.
With technology's constant innovations, it's more important than ever to be informed to reap the benefits of your new skills. Our wonderful team at Twin Hills Ford Lincoln presents some tips that seasoned car shoppers have picked up along the way!
Figure Out Your Financing
This is the first thing that many experienced buyers will tell you. Researching your potential options and shopping for the best rates can increase your chance of getting a better deal than you would have gotten otherwise. Getting preapproved can help you put your mind at ease, and it looks good on paper, too.
You don't even necessarily have to solidify your financing situation before going to the dealership. Walking in with quotes in hand can boost your chances of negotiating to match those rates or possibly even beat them.
Research and Compare
This may seem obvious, but doing your homework before even walking into an establishment is key to ensuring a positive experience from the start. Go further than just checking their star ratings or watching their commercials. Read in-depth reviews (both good and bad), look through their website and inventory, and even ask friends and family if they've had any experiences with the businesses you're considering.
We're proud of our transparent and professional demeanor at Twin Hills Ford Lincoln, so if you have any questions don't hesitate to reach out to our knowledgeable staff today!
Have Questions and Talking Points Prepared
Once you've absorbed the information from your extensive research, it's time to put it on paper. Many studies have shown that writing things down helps our brain remember details, so there's no harm in jotting down some bullet points you want to mention to your salesperson.
Any decent dealership will encourage you to ask questions, so don't hold back! Not only does it show them that you're a serious buyer, but it also can potentially lead to answers you might not have otherwise gotten.
Watch for Deals!
Comparing price tags is definitely a good idea when shopping for a new car, but watching for different concessions and incentives can help you save even more in the long run. With a keen eye, you may be able to spot a variety of offers, from lease specials, cash rebates, or special financing deals that you can take advantage of. Some of these may be time-sensitive, so it's important to know when and if you need to act.
Some dealerships also offer preferred employer discounts, and while it may not always be guaranteed it could be worth a shot! Our website is updated with all of our new specials, so make sure to keep an eye out and don't hesitate to ask questions.
If You're Buying Used, Go CPO
Buying a new car isn't always feasible, but just because you're in the market for a used vehicle does not mean you can't get the most bang for your buck. Certified Pre-Owned cars are a little pricier than non-certified used cars, but they're significantly cheaper than new models.
Not only are Certified Pre-Owned cars normally lightly-used, but they also generally have low mileage and are covered by a warranty. CPO cars are also more likely to come with vehicle history reports, and Twin Hills Ford Lincoln is happy to offer CarFax history reports with our used inventory!
Trust Your Gut
This can be an easy thing to skip over, but trusting yourself is important. You know what you need and want the most in a car, and you're allowed to stick by that. Second-guessing yourself can lead to a constant wave of doubt, and you should feel sure of your decisions because they are just that: your decisions.
If you have any deal-breakers, don't hesitate to make those known to the sales professional. If anything, that will help them calibrate your sales experience to be better tailored to you and to help alleviate your stress.
Twin Hills Ford Lincoln, Proudly Serving Richmond Hills and the Surrounding Areas
Now you have the pivotal tips you need to start making your auto shopping experience more informed and tailored to your liking. Our staff at Twin Hills Ford Lincoln is here to serve you, so come put your skills to the test and talk to our marvelous team today!