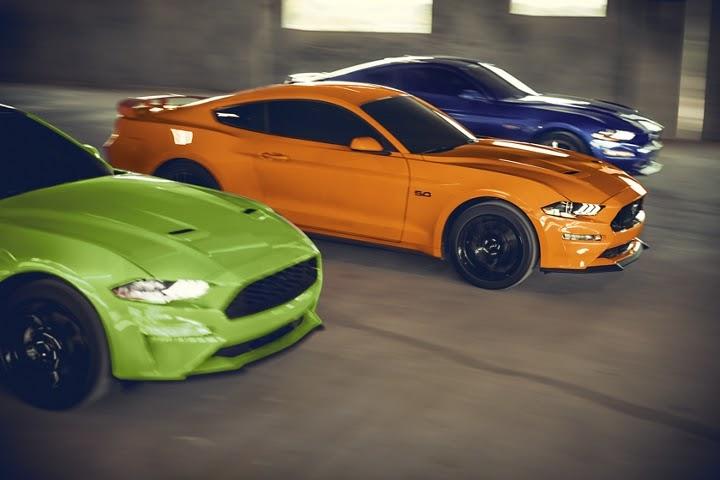 You've dreamed. You've seen pictures and advertisements. You've always wanted it. You've saved. You've waited. Now, it's finally time. You are ready to buy your dream car. Congratulations!
At Twin Hills Ford on Yonge Street, we love helping a customer realize a long-time dream. In our experience, there are a few things you can do to make yourself feel more confident about the process: think through your finances, narrow down your choices, bring a buddy, don't miss out on the test drive, take your time, and call on our trained salespeople to help you think through every possibility.
Think Budget
Don't let your dream car purchase become a nightmare! If you plan to finance your vehicle, our knowledgeable and professional finance team has taken as much stress out of this part of the purchasing experience as we can. A quick credit application and other helpful financing tools are available to take the unknowns out of the process.
We advise customers to think carefully about a manageable monthly payment that makes sense. Don't get discouraged! If suddenly that dream vehicle seems like an impossibility, don't give up! Call us!
Our finance team can help you crunch possibilities until we get a number that makes sense for you. With years of experience, we can make helpful and professional recommendations when trying to finance your dream vehicle.
Narrow Your Choices
You know what you want. At least you think you are pretty sure, maybe?
At Twin Hills Ford, we keep an extensive inventory of both new and used vehicles so that you can explore all your options. You will be surprised at all the standard and available features you can choose from to customize your dream car.
We encourage our customers to make a list of priorities. Think through what you need: Will this be a car you drive every day or just for special occasions? Is fuel economy important? Do you enjoy the outdoors and need cargo space for travel and equipment, or extra power for towing a trailer or camper? Would an all-wheel-drive make more sense than a 4x4? For some, ease of getting in and out of the car makes a big difference.
Then, think through what you want: Are you finally splurging on leather seats with heat and ventilation systems? Have you always wanted a moonroof? Is the color scheme a big deal? Do you want additional safety features? Are our Rain Sensing Windshield Wipers a must-have? Would our Ford MyKey be helpful to you or your family?
Think through all your options. Use our website to build your car exactly the way you want it, play with the additional accessory packages, and contact us with any questions.
Bring a Buddy
Any time you make a big decision - buying a car, renting an apartment, or buying a house - bring along a trusted friend. It helps to have someone else absorbing information with you, maybe even writing down important pieces for discussion later. Grab a knowledgeable friend and bring them in with you to listen, and help you think through options. Besides, test drives are way more fun with a friend!
Test Drives
Don't miss out on the test drive. You've done your homework. You brought a friend. You are prepared. As old-school as it may sound, there's nothing better than a good old-fashioned test drive to determine whether or not you and your car are a good match. Maybe the interior is not what you'd thought it was at all. Does the sunroof you always wanted make the car interior too hot? Is the cupholder in an awkward spot for taking home takeout? You'll never know unless you take the car for a spin. Don't skimp on the test drive. It's important for you to know exactly how you feel behind the wheel. We want you to be 100% happy and confident when you are ready to buy. We have nothing but time. Let's go!
Take Your Time
This is your dream car. Take your time to be sure you get exactly what you want. Buy your vehicle on your timeline. We are only in a hurry if you are! Take your time looking at all the options we have available. Ask all your questions. Let us make professional suggestions for your consideration. Mull it over. We are ready only when you are.
You've waited and are ready. We are, too. We want to make this experience a great one. Following these simple steps and working with us can make it so. Call on Twin Hills Ford today to get started.