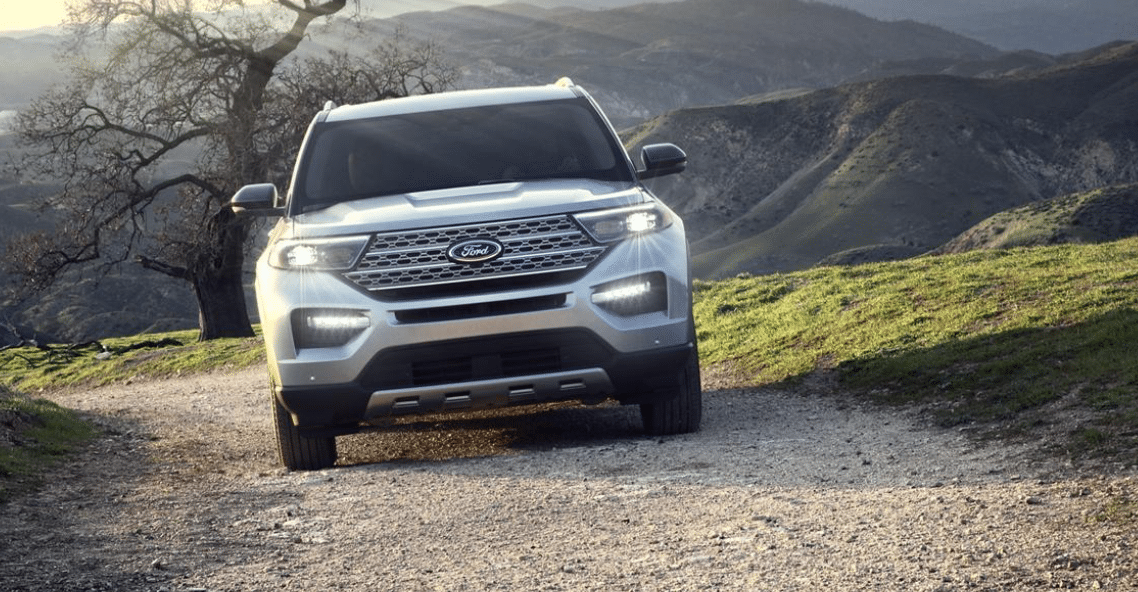 Car buying is a skill, but it's not a skill that most people get to practice too often. That's why a lot of people feel overwhelmed when it's time to buy a new car.
At Twin Hills Ford Lincoln, we would like to help.
We've put together a list of ways that you can make smart decisions while purchasing your next car. If you keep this list in mind, you'll feel much more prepared when it's time to make a commitment.
Fit the Car to Your Needs
When people shop for cars, they often start by looking at the latest models and then deciding which cars would fit their needs best. Actually, you should take an opposite approach. Instead of looking at cars and then deciding which one would fit your needs, take some time to think about your needs first and then match the car to the needs.
It's best to think about your new car needs before a car has caught your attention. This way, you'll have a clear head when you think about the things that you really need from your car. As a result, you're less likely to forget any important details.
From there, you can examine cars based on the features that will serve you best. By knowing what you need upfront, you get a great starting place to do your car research.
Put Safety First
Let's be honest. A lot of cars these days have some great flashy new features. Some of our favorite cars here at Twin Hills Ford Lincoln have amazing luxury amenities.
We won't say that you shouldn't consider those. They can absolutely enhance your driving experience, which is important.
However, what really matters at the end of the day is safety. We love driving Fords with touchscreens, heated seating, and similar features. But what matters more to us is the fact that these vehicles have features like emergency braking, pedestrian detection, and other driver assistance technology.
Always put your safety and your family's safety first. The rest can come later.
Compare and Contrast
We've listed the Twin Hills Ford Lincoln inventory online. Why? Because we know that it's important for you to be able to compare and contrast your options.
Once you know what you need from your car and have made sure that safety is a priority, you can make smarter car decisions by comparing models side-by-side. By doing your research up front, you can avoid making hasty decisions.
Get Smart About Your Budget
When it comes to your car buying budget, there is no room for guesswork if you want to make smart decisions.
The key to making smart car shopping decisions, as you have probably guessed by now, is doing the work upfront. That includes figuring out your budget. Take some time to figure out how much you can afford to put towards a down payment and how much you can afford to pay for your car each month.
By the way, if you need financing options, talk to a member of the Twin Hills Ford Lincoln team about our in-house financing. We can help you figure out a solution.
Choose a Reputable Car Dealer
After you do all of this research, make sure that you use a reputable car dealership. When it's time to make a purchase, the right car dealer can make all the difference.
On the other hand, if you use a disreputable dealership, you could get stuck paying much more than necessary for your new car. Be sure to check out reviews before you commit to a car dealership.
Write Down Your Questions
As you take all of these steps, you'll probably have a lot of questions. It's understandable. Buying a new car is a big decision.
Your questions are important, so why not write them down? This way, if you happen to get overwhelmed while choosing between cars, you have a simple way to remember your questions no matter what happens.
The right car dealer will be happy to answer any questions you may have, so don't be afraid to make your questions a priority.
Twin Hills Ford Lincoln of Richmond Hill, ON
At Twin Hills Ford Lincoln, we are always happy to answer our customers' questions. Do you have questions about buying a new car? Do you want more tips on how to make the best car buying decision?
Our team members are experts in matching cars to people's needs. If you need help, feel free to get in touch. The Twin Hills Ford Lincoln team is on your side.