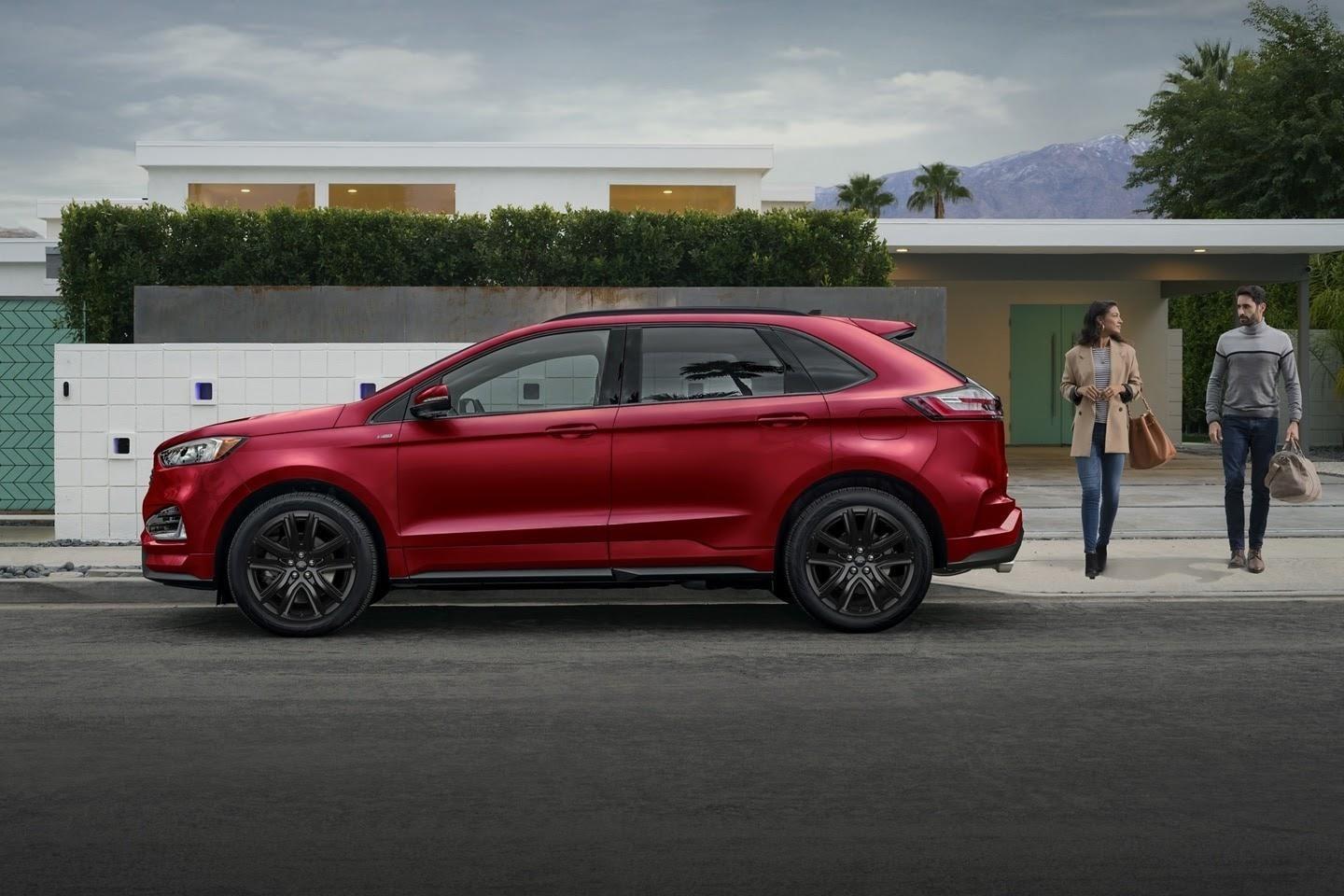 Buying a car is no easy feat. There are many variables that you may want to factor into your decision--make and model, interest rates, and mileage, to name a few. It can quickly become overwhelming. At Twin Hills Ford, we're here to help and point you in the right direction.
While there is a lot to consider, you can easily set yourself up for a successful shopping experience.
BROWSE THE WHOLE LOT: NEW & USED CARS
To get a great deal on your new car, be sure to keep your search broad: don't limit your search to only new or only used vehicles. While many people believe that buying used is the best way to save a dime, purchasing a new model can be a better financial decision in some situations.
A new car may technically depreciate the moment you leave the dealership, but a used car is priced based on the supply and demand in your area. It may not be the deal you think it is when all is said and done. Especially if you're looking to own your car for an extended period, a new car may be a more cost-efficient option.
If you find a used vehicle you're interested in, your dealer will be able to provide you with a detailed vehicle history report. You could also take it to get it inspected by your mechanic to ensure there are no underlying issues.
TALK TO YOUR DEALER
We all know the stereotype of an annoying car salesman: an overly eager employee following you around the lot and trying to upsell you at every corner. But the truth is, your dealer may hold valuable knowledge about a particular car--or even point you to a vehicle better suited to your needs.
Don't be afraid to ask questions! You can ask for a detailed explanation of the car's features or about the extended warranty options. Inquire about the vehicle's performance, especially if you have specific needs. If you drive infrequently and never on the highway, you don't need a car optimized for highway mileage.
Our team at Twin Hills Ford Lincoln wants to serve you the best that we can. Making a real connection with your salesperson will help you feel confident and secure in your investment--and enjoy your car even more.
TAKE IT FOR A SPIN
One of the smartest things you can do when buying a car is to take it for a test drive! A great car will have a smooth ride, convenient features, and unparalleled safety components. You deserve a vehicle that feels like "you," that you can feel confident and satisfied while driving.
Some other things to consider while test-driving include
potential blind spots,

technology features,

brake sensitivity,

seat comfort,

noise level, and

overall feel.
Many dealers will also offer an extended test drive upon request. An extended test drive can be beneficial if you regularly drive long distances or want to take it to your local mechanic for an additional inspection. More than anything, we want you to be happy with your purchase.
REVIEW YOUR INSURANCE
It's essential to do your budget homework before you make a purchase. Once you know what kind of car you're looking for, work with your insurance company to get a new monthly rate estimate.
Depending on the vehicle and the people on your plan, you may find yourself with a significant increase. If the rate is too expensive, you may need to explore new insurance options before purchasing to remain within your budget. Don't be caught off guard!
HAVE YOUR LOAN READY
Similar to your insurance estimate, it's wise to get preapproved for a loan before you step foot in the dealership. Taking this step ahead of time will also help you stay focused on your actual goals: what do you need in a car? What can you afford?
Especially if you plan to borrow a significant amount, a full review of interest rates can save you an incredible amount of money long-term. You can compare rates through lending websites or more securely through your local bank.
FIND YOUR NEW CAR AT TWIN HILLS FORD LINCOLN
Whether you're searching for a new or used vehicle, our team at Twin Hills Ford Lincoln is here to help you make your dreams a reality. Our exceptional customer service and expert sales personnel will make your shopping experience easy and efficient.
We know that buying a car is an investment. When you step into Twin Hills Ford Lincoln, we consider you family. We want you to leave knowing you were cared for--and that you got the best deal possible. Contact us today to get started.